Product Description
Stainless Steel Wire Mesh Belt / Chain Conveyor Belt
Product Description
Product Name
Conveyor Belt 
Structure
 Mesh-Blet
Certifications
 ISO 9001: 2008, GB/T19001-2000IDT, Test Report
Work Temp
 -40Celsius ~ 90Celsius
Material Feature
 Heat Resistant
Material
 Stainless Steel, SS304/SS201/carbon steel
Voltage
 220V 380V
Surface Treatment
 Galvanized, 3% chromium plate, manganese plated
Application
 Frozen Food Machinery, Canned Food Machinery, Seafood Machinery, Powder Metallurgy Machinery
 Heat Treatment Machinery, Glass Machinery, Chemical Machinery, General Conveying Machinery, etc.
Products Details
Chain-Driven Metal Mesh Belts
Chain-driven metal mesh belts should be considered whenever timing, transfer, and/or positive belt drive are important … in cases such as travel-up inclines, under heavy loads, for long distances, through quenching liquids, cooking oils, or other slippery conditions.
Chain-driven belts are also the only belts that are self-supporting. They can provide efficient operation in applications where friction-driven belts would not be desirable. Any mesh can be used in a chain-driven construction, but the selection is made on the basis of what is needed to support the product.
Balanced weave should be given first consideration, as it is economical and appropriate for most conditions. Gratex weave provides a closer mesh, while a Duplex weave is a close mesh that also provides strength and a straight-through opening. A conventional weave provides unobstructed openings.
Typical Applications
In food processing, chain-driven belts are used in washing, drying, cooking, freezing, dewatering, and blanching operations. In other applications, metals, electronic parts, chemicals, ceramics, leather, lumber, textiles, rubber, and many other products are moved through a host of processes where the positive drive is needed.
Chain Selection
Chains are normally selected according to the strength and speed required. The most frequently used types of chain for metal mesh conveyors are roller chain, employed for most room-to-medium temperature applications, and pintle chain which is recommended for heavier loads and higher temperatures.
Due to the important and specialized nature of the applications requiring these products, each inquiry is reviewed thoroughly. Our goal is to supply the most suitable belt for your specific application. We strive to provide solutions for each situation, assuring value for our customers. Our engineers and technical support group are involved in every specialty belt inquiry and order.
Product Show

Advantage
More Products

DETAILS ABOUT CZPT CHAIN 
Certifications
Exhibition
Workshop
Application
Packaging Details & Shipping
FAQ
      
1. Are you a manufacturer or trade Company?
We are a factory founded in 1997 with a trade team for international service.
2. What terms of payment do you usually use?
T/T 30% deposit and 70% against document, Western Union, L/C at sight
3. What is your lead time for your goods?
Normally 35 days after confirmed order. 30 days could be available in the low season for some items (during May to July), and 45 days during the new year and hot season ( Jan to March).
4. Samples
For customers who need sample confirmation before ordering, please bear in mind that the following policy will be adopted:
1) All samples are free of charge with a maximum value not exceeding USD 100.
2) The courier cost for the first-time sample sending will be charged by the consignee. We will send the samples with freight to be collected. So please inform your account with FedEx, UPS, DHL, or TNT so that we can proceed promptly.
3) The first-time courier cost will be totally deducted from the contract value of the trial cooperation.
| | |
| --- | --- |
| Type: | All Sizes |
| Material: | Steel |
| Inside Material: | Polyester |
| Feature: | Oil-Resistant, Acid And Alkali Resistant, Tear-Resistant, Heat-Resistant, Cold-Resistant, Wear-Resistant |
| Tensile Strength: | Common |
| Structure: | Mesh-Blet |
Customization:

Available

|

Customized Request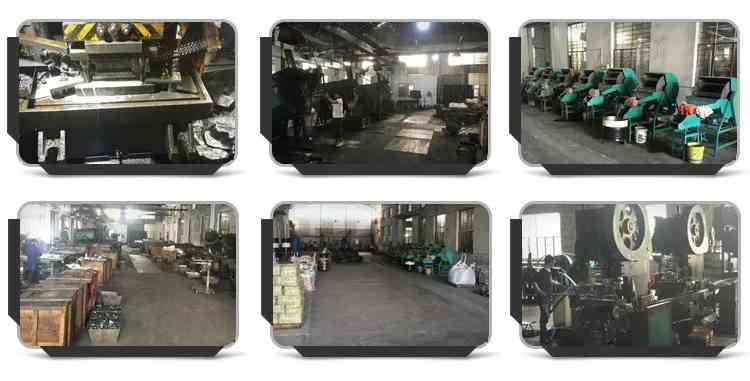 buy drive chain
Buying a drive chain requires a certain understading of its characteristics. This article discusses the different types of chains available, including Silent, Flat-top, and Duplex. By the end of this article, you should have a basic understanding of what each type of chain is for. First, here are some basic rules to keep in mind when shopping for a chain. To find the drive chain that best suits your needs, read on.
roller chain
Choosing the right roller chain for your drive chain depends on several factors. First, you have to determine the motor horsepower and rpm for the small drive sprocket. These values ​​determine the size of the chain and the number of teeth on the drive sprocket. Next, you need to determine the size of the conveyor chain, it can be the horizontal, vertical, or curved radius. Depending on your specific needs, you can also choose between two-strand or three-strand chains.
The roller chain of the drive chain must be properly tensioned. It should also have a proper lubrication system. Chain sag should not exceed two to four percent of the center distance (the distance between the two axles). Also, it shouldn't make any unusual noises or obvious problems. One of the main reasons for excessive wear is the size of the load. Each chain has a specified maximum working load.
The maximum roller chain load must be less than 1/9 or 6 times the tensile strength of the drive chain. This amount should not exceed this threshold, as exceeding this level will result in chain plate fatigue. To avoid this, you should use a roller chain with a higher number of strands. Also, for high power requirements, a roller chain with a higher number of strands is recommended. One final tip for choosing a drive chain: it should not be used when there is a high risk of corrosion or rusting.
The materials used to manufacture roller chains vary according to the specific application. Common materials include steel and stainless steel. However, stainless steel is used in food processing machinery and other environments that require lubrication. Brass and nylon are also sometimes used. These factors determine the selection of suitable materials for the drive chain. If you are not sure which material to use, you can consult an industry professional. These professionals will help you choose the right chain for the job at hand.
mute chain
The design of the silent transmission chain is as follows: the large chain plates 2 are stacked one on top of the other in the direction of the chain length. The connecting rods are connected by connecting pins 3. The outermost and central guide plates 4 are fastened to the connecting pins 3 by means of rivets. This construction helps minimize friction on the sliding surfaces of the chain. Chainplate 2 of the silent transmission chain is usually made of stainless steel.
The link plates are made of steel and have a rectangular shape with pinholes 41. These guide plates have no teeth but have curved surfaces that guide the silent drive chain on the sprockets. In addition, the rear portion of the guide plate is higher than the portion of the chainplate. This feature improves pitch balance. The present invention is also applicable to silent transmission chains using rockers.
When it comes to chain design, it's important to remember that silent drive chains are often used in automotive engines, especially timing and cam drives. This type of drive reduces noise and vibration due to its low engagement angle and links engagement with the sprocket. However, these applications are not limited to timing and cam drives; they can also be used for front-wheel power transmission. For example, silent drive chains are designed to resemble those used in NASCAR racing engines.
The design of the silent drive chain is based on the structure of the roller chain. Its components are standardized and manufactured according to pitch. There are single-row and multi-row versions. Quiet chains, also known as inverted tooth chains, are shaped to reduce noise from stretching. It's also designed to minimize the amount of friction caused by small changes in pitch. Its teeth don't slide against each other, so the chain is smoother and more durable.
flat top chain
One of the important parts of the flat top chainplate system is the hinge pin, which is used to fix the chainplate and is responsible for the smooth and efficient conveying of the chainplate. There are several types of hinge pins, including single hinge pins and double hinge pins. The single hinge pin is suitable for the chainplate with a small span and small bearing capacity, and the double hinge pin is suitable for the chainplate with a large span and high bearing capacity.
The side bending flat top chain is suitable for conveying large and medium workpiece pallets. They can be made of steel or plastic, each with its own advantages. Both chainplates are designed to convey material smoothly. Side curved flat-top chains can be used on straight conveyors. They have a low coefficient of friction and can transport weights up to 1.2 kg/cm. They can also be combined with HD profiles.
Flat top drive chains are usually made of plastic material and come in two types: tabletop chains and buffer chains. They come in a variety of widths, but the most popular are standard widths, ranging from 3.25 inches to 12 inches. MatTop chains are usually shipped in 10-foot lengths. They come in different styles, but they all have the same basic specs. Tabletop chains are designed for general conveying, while pad chains are used for specific applications. Solid top chains are suitable for conveying bulk materials, while wide pad chains can handle large volumes of fluids and/or solid-solid mixtures.
These chain conveyors can be used to convey, connect or lift small items. This type of chain is especially useful in industries where the product is hot or greasy. The modular design of these chains allows them to be configured in three dimensions, making them suitable for production changes and transitions. They also help reduce slack in the chain. Flat top chains are commonly used in final assembly and mechanical or paint restoration in the automotive industry.
double chain
Besides the roller chain, another type of chain drive is the double drive chain. This type of chain consists of a series of short cylindrical rollers connected together by side links and driven by gears called sprockets. This type of chain is very reliable and only requires a tractor with a high rpm PTO. It is manufactured by CZPT and is available in many different sizes and finishes.
Self-lubricating chain
Self-lubricating drive chains are the ideal solution for applications that do not require the relubrication of conventional chains. This maintenance-free roller chain features fully heat-treated components that increase the chain's fatigue resistance and strength. It's sintered alloy bushings are oil-impregnated, reducing the chance of premature wear and elongation. Its self-lubricating properties enhance its durability and work well even in hard-to-reach places.
CZPT self-lubricating roller chains feature preloaded sintered steel bearing pins and oil-impregnated sintered bushings. These chains are drop-in replacements for standard roller chains and run on the same sprockets as standard chains. In addition to being maintenance-free, self-lubricating roller chains are compatible with most existing sprockets and are ideal for demanding applications.
The O-ring chain concept was used to develop self-lubricating systems. It has two or more annular grease storage chambers. A self-lubricating bushing roller chain has an oil reservoir between its pin chain and the roller chainplate. A grease seal between these two plates isolates the moving parts and keeps the joints well lubricated. O-rings are made of special nitrile rubber, whose properties vary by application.
CZPT SLR conveyor chains and CZPT SLR drive chains have rollers on sintered bushings. CZPT SLR chains and SLR conveyor chains are self-lubricating and have a higher working load than standard ANSI chains. They may not be interchangeable with other self-lubricating chains from other manufacturers. Self-lubricating drive chains are the best solution for demanding industrial applications requiring heavy-duty, reliable conveying.



editor by CX 2023-05-16